Episodes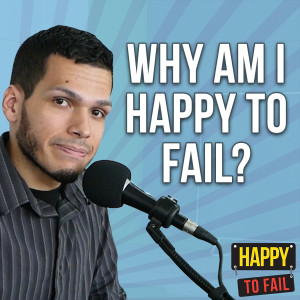 Sunday May 05, 2019
Sunday May 05, 2019
It's the beginning of a new journey! In this debut episode I explain why I decided to name the Podcast "Happy to Fail". It's related to a disturbing goal from my past that I transformed into my daily motivation to achieve happiness. I also share the mental health challenges I was diagnosed with as a child, and what persuaded me to work on this show.
May is #MentalHealthMonth, so let's share our stories to motivate others that recovery is possible. We can all live happy, healthy and productive lives.
Do you think this show can help support others in their road to wellness? If so, consider sharing and reviewing on Apple Podcasts or your favorite podcast app.
-- Recommended Resource --
"The State of Mental Health in America, 2018"
-- Social Media --
-- Reach me by e-mail --
juan@happytofail.com